Coronavirus Latest News
Australia coronavirus live update: Victoria records 90 new cases and six deaths as state of emergency extended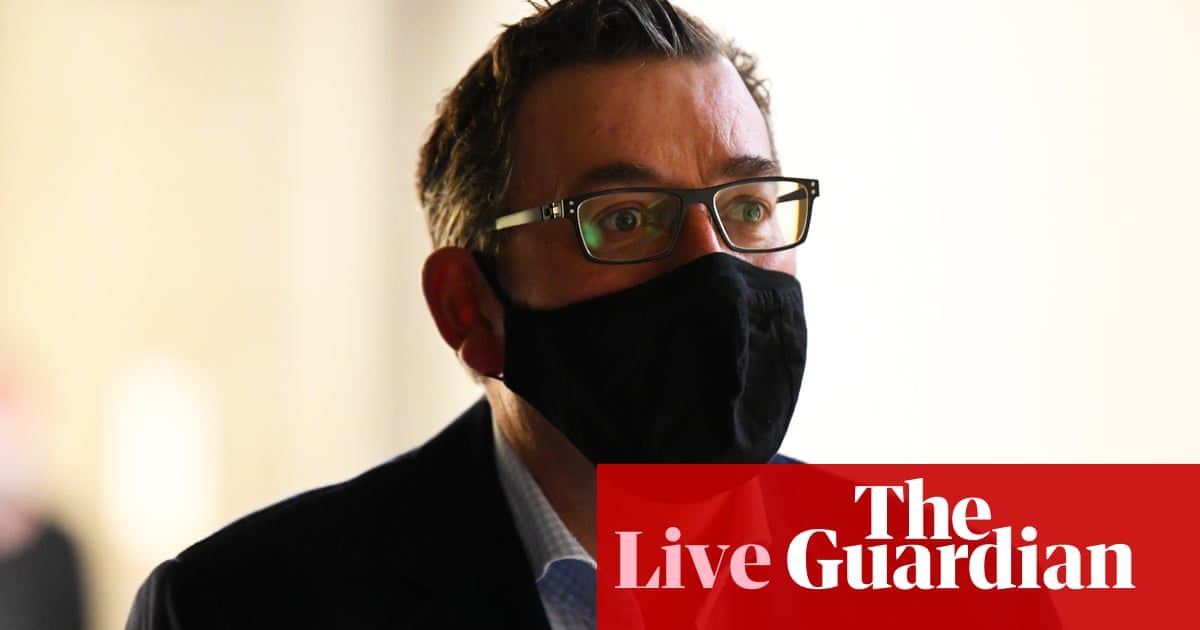 From the ABS:
The combined effect of the pandemic and the community and government responses to it led to movements of unprecedented size, not only in GDP but also in many of the other economic aggregates in the June quarter National Accounts. Head of National Accounts at the ABS, Michael Smedes said:
"The global pandemic and associated containment policies led to a 7.0 per cent fall in GDP for the June quarter. This is, by a wide margin, the largest fall in quarterly GDP since records began in 1959."
The Government's response to support Australian households and businesses resulted in record payments from the public to the private sectors. The ABS has published a series of spotlight articles to highlight the range of impacts on the economy.
Private demand detracted 7.9 percentage points from GDP, driven by a 12.1 per cent fall in household final consumption expenditure.
Spending on services fell 17.6 per cent, with falls in transport services, operation of vehicles and hotels, cafes and restaurants.
Mr Smedes added: "The June quarter saw a significant contraction in household spending on services as households altered their behaviour and restrictions were put in place to contain the spread of the coronavirus."
Net Trade contributed 1.0 percentage points to GDP. Imports of goods fell 2.4 per cent, with falls in consumption and capital goods reflecting weak domestic demand. Imports of services fell 50.5 per cent and exports of services fell 18.4 per cent, due to restrictions on travel and tourism.
Public demand contributed 0.6 percentage points to GDP, driven by health related spending by the state and local government. Defence spending also increased as personnel were deployed to assist with management of the COVID-19 pandemic.
The household saving to income ratio rose to 19.8 per cent from 6.0 per cent, driven by the fall in consumption expenditure. Hours worked fell a record 9.8 per cent, outpacing the record 2.5 per cent decline in wages which were supported by JobKeeper payments. Social assistance benefits in cash rose a record 41.6 per cent, due to increased number of recipients and additional support payments.
General government net saving fell to -$82.6 billion from $1.2 billion in the March quarter 2020. The fall in the June quarter reflected the government economic response to the COVID-19 pandemic, which resulted in a record high subsidy payments of $55.5 billion and reduced tax income received.
That is the biggest contraction Australia has ever experienced – and higher than expected (Treasury had expected a 6% fall).
The previous biggest fall on record had been 2% in June 1974
From the ABS:



Australian Gross Domestic Product (GDP) fell 7.0 per cent in the June quarter, the largest quarterly fall on record, according to figures released by the Australian Bureau of Statistics (ABS) today. This follows a fall of 0.3 per cent in the March quarter 2020.
The GDP figure is out.
Australia is officially in recession for the first time since 1991.
That brings 29 years of uninterrupted growth to an end.
NSW has recorded 17 cases today – just one is in hotel quarantine.
The others are linked to known clusters – the Sydney CBD cluster has grown by eight, to 49 cases.
One of the cases has an unknown source (most likely community transmission)
Most of Victoria's cases are coming from workplace transmission.
Brett Sutton:



It is still aged care, healthcare, high-risk workplaces, other workplaces, and then close contacts of known cases.
About 15% of Victoria's cases are considered 'mystery' transmission – meaning community transmission, but that is now in the single figures.
Does Brett Sutton think there should be a hotspot definition established by the national cabinet?
Sutton:



I think it would be great to get there. In many ways it is not an issue that is front of mind for me in Victoria.

If you are in a jurisdiction with no active cases, or only cases in Hotel quarantine, and no community transmission, the real issue is about how you define hot spots in other jurisdictions.

It would be great to get to that, could potentially make for an easier movement of people across the country, but it is a pretty vexed issue.

Every jurisdiction will come to its own threshold.
Is that difficult to get to?



It is difficult in some ways, what is the objective of naming a hot spot if it is naming it for some freedom of movement across the country, but if it is defining how you would apply a quarantine requirement for people coming from those hot spots, or indeed an absolute ban on people coming to those areas from your jurisdiction, and as I say every jurisdiction will have their own threshold in that regard, and it is up to them to make a call and come to a common view.
The next couple of quarters are not going to be great.
Once the government stimulus starts to taper and wind down, there are going to be a lot of gaps revealed.
Prof Brett Sutton still thinks that Victoria is missing some cases (testing rates are down).



I'm never happy with a number higher than zero, but it is to be expected. We have had more people coming forward for testing, we think there may be more than 100 cases today but we want to find all of them. That is why we need to increase testing numbers. It is OK, it is broadly in line with what modelling has suggested we would be out at this stage.
If you think you have the sniffles, but think it might just be hay fever, Brett Sutton still wants you to get tested for Covid.
Victoria chief medical officer, Prof Brett Sutton, is giving his update:



There is a stabilisation in numbers. Only three or four new cases in the whole original Victoria on a daily basis now, and that is why the active cases are coming down so significantly, because there are really very few new cases arising in those local government areas.

The same in aged care.

There is absolutely a stabilisation of active outbreaks, still a number that haven't been closed off, it does take a period of time before we declare an individual facility as having closed its outbreak, it does need to go through an entire incubation period of 14 days.

But we're not seeing so many new cases in aged care, we are not seeing new outbreaks in aged care, and so the number of active cases in aged care has been coming down by 100 or so each day.

Similarly, in acute health settings, there is a stabilisation in the number of active healthcare worker cases and the number of new healthcare worker cases has dropped below 10, so I think five yesterday, six today, with some under investigation.

And equally, in disability services, we are not seeing new cases there, we are seeing active cases who are recovering and therefore a gradual drop in the number of active cases, mostly amongst staff rather than residents in those settings. Overall, only a few new outbreaks each day.

And the burden of our cases are really in 25 or so local government areas, so there is a concentration that remains in the north and west, but also in Casey in the south-east. So, you know, there is diminished activity in a lot of government in our local government areas, especially regional Victoria, which is how we want it to be and how we want to keep it.
And the state of disaster declaration has been extended in Victoria, in line with the state of emergency.
Daniel Andrews:



Four weeks ago we indicated stage four would need to run for at least six weeks, we only have the power to extend those state of disaster arrangements for four weeks and there was I was going to need to be an extension.

We think having both of those frameworks on the same timetable is important and will serve us well when we get to announcements on the weekend about the road map, announcements on the weekend about what the weeks and months ahead will look like.

I just want to caution that doesn't necessarily mean that either the state of emergency or the state of disaster will automatically come off on the 13th, so I don't want people to read into the alignment that those measures will all of a sudden expire on the 13th.

Those decisions and that road map out, indeed, multiple roadmaps for regional Victoria and metropolitan Melbourne will be driven by the data.

Mystery cases versus where we know where the source, the volume of cases as well, all of those issues are the ones that will drive Brett Sutton's advising the advice of his team and the decisions the government takes.

The state of emergency essentially are the rules that are the formality that sits behind the many state of disaster provides for the appropriate enforcement of those rules.

Under the state of disaster, if a party was going on at a house, the powers for police to enter and deal with those issues, they are derived from the state of disaster. Oh, just to be clear, they are now aligned.

They have been extended and they need to be renewed on September 13. We will have more to say about that on Sunday, when we really is the road map out of this can wave.
Read the original article at The Guardian