Coronavirus Australia latest update: Victoria hotel quarantine faces further scrutiny as NSW schools on alert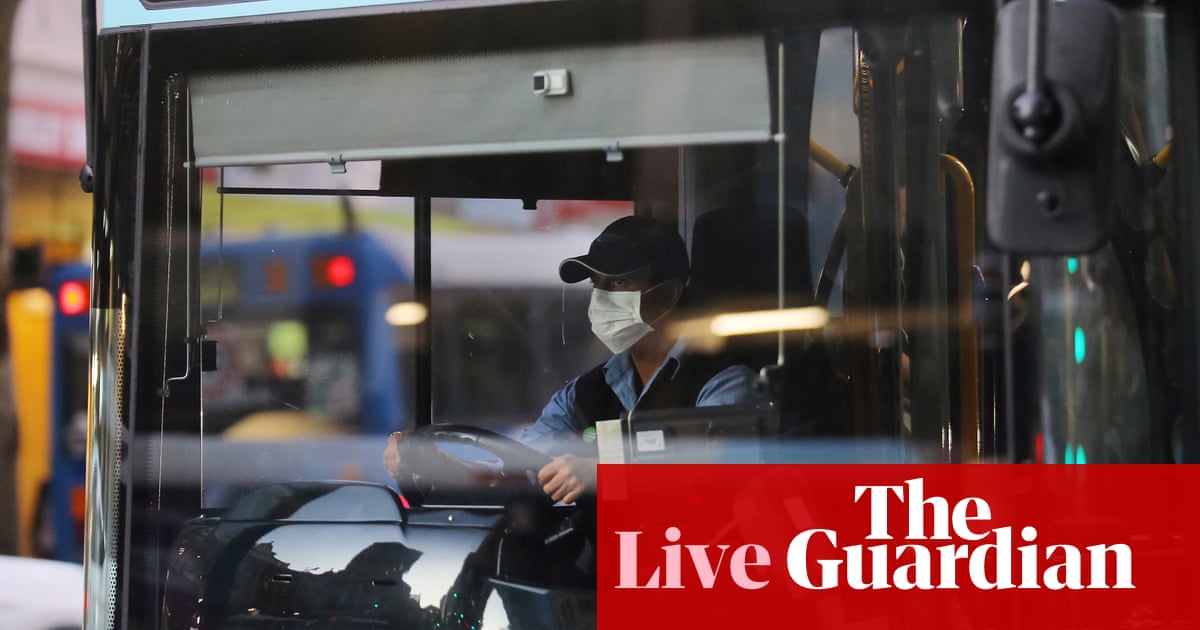 There is a little more on the threatened bus driver strike I mentioned earlier – via AAP:



The Rail, Tram and Bus Union NSW has written to the Premier Gladys Berejiklian, giving notice of a 48-hour work stoppage next week unless the government enforces health and safety guidelines to keep commuters and transport workers safe.

RTBU Tram and Bus Division secretary David Babineau said since the Covid-19 outbreak the state government had refused to meet with the union to "meaningfully" address bus drivers' concerns.

"Bus drivers have been fronting up to work every day during this pandemic, despite great personal risk to themselves and their families, to keep our state moving," he said on Tuesday.

"We're calling on the Berejiklian government to put the needs and safety of the travelling public first.

"We need a clear protocol for enforcing safe travelling guidelines that includes compulsory mask-wearing by passengers when there are more passengers than green dots on buses and trams, providing clarity around the enforcement of physical distancing on transport and ditching privatisation plans until this crisis is over."

The strike is planned for Monday and will affect bus operations in Regions 7, 8 and 9, covering North West Sydney, the North Shore, Northern Beaches and Eastern Suburbs.
Welcome to Tuesday – which looks a lot like Monday, but I promise you, it is not.
NSW Health has been adding spots to its Covid alert list, as authorities look nervously around at schools. Yesterday, Gladys Berejiklian said she was "anxious" over the number of mystery community transmissions. Those cases are popping up every day. There's still no mandate to wear a mask, but it can only be a matter of time – the union which represents public transport workers is threatening to strike unless masks are compulsory on trains and buses, so I'd say it's a case of when, not if, in NSW.
The Victorian hotel quarantine inquiry will continue today. Yesterday it heard that almost all of the cases Victoria is seeing at the moment can be linked to the program. That inquiry will continue off and on all week, so you'll be hearing about that quite a bit.
You'll also be hearing a lot about borders – with national cabinet coming up on Friday and most borders within the nation closed, border communities are getting the rough end of the stick. We know Queensland isn't planning on opening up to Victoria and NSW until there is no community transmission – which Qld estimates will mean the borders won't be open until Christmas. The Northern Territory has said it won't be opening it's borders to hotspots for at least 18 months. South Australia and Tasmania have delayed their reopenings and WA isn't inclined to really let anyone in without an exemption.
But the beginnings of rumblings over the closures are starting up again, particularly for communities who fall on one side of a border line, but live most of their life on the other. So Scott Morrison will begin to make "suggestions" to the states in an attempt to get some uniformity. But that's all he can do – offer suggestions. Under the federation, the states rule.
We'll cover the day as it happens. You have Amy Remeikis with you. As soon as I get another coffee, all will be golden. Go grab yourself something warm to drink too and we'll jump into it.
Read the original article at The Guardian