Coronavirus Latest News
Coronavirus Australia latest updates: Labor pushes to extend jobkeeper as NSW embarks on testing blitz – live news
This is up from yesterday, but it is the seven day average that we all need to pay attention to – and that is coming down.
The aged care response is going to dominate parliament once again today (as it should)
As Murph reports:
The aged care royal commission has criticised the Morrison government for failing to establish independent monitoring and reporting of aged care quality outcomes, as the government's performance during the pandemic dominated the first day of federal parliament since June.
In a statement, the commission said new research showed Australia "could immediately establish independent, transparent, routine monitoring and public reporting of many aspects of aged care quality outcomes similar to leading countries".
It said reporting could be increased without burdening aged care providers. Commissioners Tony Pagone and Lynelle Briggs said unbiased measurement and reporting of performance was "vital to create accountability and continuous improvement in the aged care sector".
The commissioners warned that "without it, problems are hidden from sight and not addressed".
"It is unacceptable that in 2020 the aged care system is still without this," the commissioners said on Monday. "Had the Australian government acted upon previous reviews of aged care, the persistent problems in aged care would have been known much earlier and the suffering of many people could have been avoided."
The latest Essential poll is in, and it seems like a lot of people are getting very comfortable with some quite uncomfortable measures.
As Katharine Murphy reports:



Australians are prepared to countenance much stronger surveillance measures to ensure people diagnosed with Covid-19 remain in quarantine while they recover, according to the latest Guardian Essential poll.

The survey of 1,068 respondents shows 60% of the sample would support compulsory tracking bracelets during self-isolation for people diagnosed with coronavirus.

Half the sample (52%) would support people being quarantined in dedicated facilities while they recover from the virus rather than convalescing at home, and a larger majority (65%) favours closing the international border to all foreign travellers and returning Australian citizens.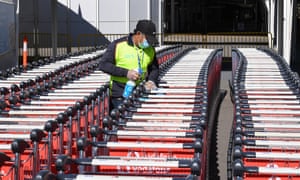 I have said it before and I'll say it again – Australia is a nation of Ned Flanders thinking they're Ned Kellys.
Victorian Equal Opportunity and Human Rights Commissioner Kristen Hilton is on ABC radio Melbourne talking about the Daniel Andrews's attempt to extend Victoria's state of emergency declaration to a year.
Hilton says a shorter extension would be more appropriate and she doesn't see the justification to extending it beyond six months. The commissioner is concerned what would happen if there were not regular checks and transparency over the powers.
When you think about the powers a state of emergency confers on police, you should want regular check-ins.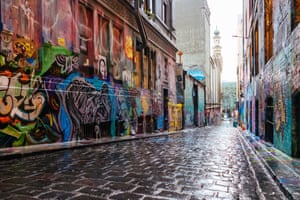 Jason Clare was sent out to doors this morning (where MPs stop by if they have lines to deliver to the media) and he had two targets in mind, which shows you where Labor is headed today (at least outside the chamber):



If John Howard was still the prime minister of Australia, two ministers would have been sacked yesterday. One for incompetence and the other for misusing taxpayers' money. First is the aged care minister. More than 300 people have already died in aged care from the virus in Australia. That's two in three Australians who have died from Covid-19 have died in aged care. It's the second highest death rate in the world. The first people to die in aged care from Covid-19 died back in March at Dorothy Henderson Lodge. The government had a report about what happened in April. This is a nightmare that the government should have seen coming but obviously haven't done enough about it because you've now got more than 300 people who have died in aged care from this virus. We've got a minister who doesn't even have any people have died. How can you have confidence in a minister who doesn't even know how many people have died on his watch?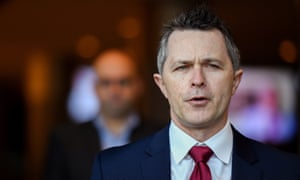 The second is the housing minister. 60 minutes got him cold on Sunday night. They've got a document that shows a Minister signing off on a plan to misuse taxpayers' money. The partner in this, the bloke who wrote the document, the bloke that the minister says is a "key member" of his team, was forced to resign from the Liberal Party yesterday and the Minister should be sacked today. That's what would have happened if John Howard was the prime minister. That's what he did when he was prime minister. When something similar happened in the Labor party, the minister in Victoria was sacked within a day and forced out of the Labor party. When it happened in the Labor party, prime minister Scott Morrison said this was corruption. It happens in the Liberal party, he's walking away from it at 100 miles an hour.

And remember this: Michael Sukkar is the housing minister. We've got a housing industry in crisis at the moment. Last week, the Master Builders Association said that the industry is facing a "bloodbath". There's no other way to describe it. It's their words and you heard not a peep from the minister last week about a bloodbath happening on his watch. Why? Because he's more focused on the bloodbath that's happening in the Liberal party because of the branch stacking that he's a part of in Victoria.

There was a time where the minimum standard to be a Minister in a federal government was to be competent and honest. Now it seems that's not the case under this prime minister.
Also following up from yesterday
For those following the 'John Howard taken to hospital, is fine' story from yesterday, the former prime minister had his appendix out and is recovering from surgery.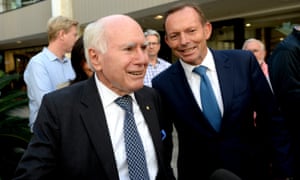 Queensland premier Annastacia Palaszczuk will hold a press conference at 9am.
As was reported on Friday, following the national cabinet meeting, state and territory leaders backed a plan to set up emergency response operations centres for aged care if community transmission became a concern.
As Hursty reported:
The centres would be similar to the joint federal-state aged care coordination centre set up in Victoria last month – but Morrison said there was no need to establish one outside that state at this stage.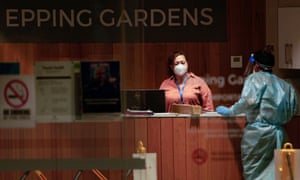 Greg Hunt, as the health minister, will get carriage of that. The centres are new, so there are no set processes over who should have oversight, but because the op centres will be triggered by the expert health committee, and the AHPPC reports to the health minister, Hunt is the one who will approve them.
Not the aged care minister.
Julie Collins is on the ABC – the Labor shadow aged care minister is leading Labor's charge against the government on its aged care response during the pandemic.



Well, the current government has been in government for seven years. They have had four ministers. Scott Morrison himself ripped billions of dollars out in the high-care funding for aged care residents. 1.2 in one budget and half a billion in another budget, cut by Scott Morrison, to aged care services in Australia under this government.

The prime minister called a royal commission.

What he should do now is listen to his royal commissioners when they said that there was not a national plan and that the government hasn't done enough, and the government should have learnt from what happened in the New South Wales outbreaks and what happened overseas prior to the outbreaks in Victoria.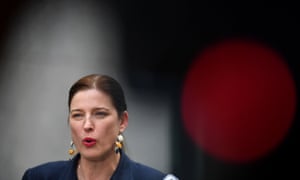 Not sure how this word hasn't turned up in the Hansard since 2006, but there you go.
Read the original article at The Guardian