Coronavirus Latest News
Coronavirus Australia latest updates: Queensland watches hotspots as Victoria's hotel inquiry continues and parliament returns – follow live
National MPs Bridget McKenzie, Perin Davey and Anne Webster will be holding a press conference on the border closures at 11.45pm.
There is a lot of angst for Victorian border communities, who have found themselves locked out of NSW and South Australia.
Both of which have Coalition governments.
It's almost like Queensland isn't the only state with closed borders worth paying attention to anymore.
Victoria Health has released the latest Covid data.
The Labor leader has responded to the Victorian Liberals branch stacking story by repeating Scott Morrison's own words back to him.
When Victoria Labor's branch stacking allegations were revealed in June, Morrison said it was a "test" of Anthony Albanese's leadership.



Anthony Albanese has been totally burned by this scandal," Morrison said to Sydney radio 2GB at the time.

We're fighting for jobs, they're fighting each other.

Anthony Albanese is leading a party in absolute chaos and disarray."
So far, the prime minister's office has referred inquiries to the Victorian Liberal branch, which had launched an investigation into branch stacking allegations prior to the 60 Minutes and the Age story launching.
Albanese said he and Victorian premier Daniel Andrews acted almost immediately, sacking Adem Somyurek as a minister the next day, and then moving to remove him from the Labor party (he resigned from the ALP ahead of his forced removal).



By the second day, Tuesday at 5 o'clock, we had intervened into the Victorian branch, appointed Steve Bracks and Jenny Macklin, as the administrators of the branch, a comprehensive action.

What is Scott Morrison saying now? Scott Morrison says it is a matter for the organisational wing, nothing to do with me. It's a bit like aged care. Is there anything this prime minister is responsible for?

It's a bit like the so called national cabinet, where state governments do whatever they like and then he gets a press conference announcing what the state governments have told the federal governemnt they will do.

This is a test for Scott Morrison and it is a test based upon his own words. Will he fulfil what he said, when it was a matter for the Victorian branch of the Labor party,

The Labor leadership acted, both federal and state, what will Scott Morrison and Michael O'Brien do? We'll see today.
The Australian Council of Social Service is ramping up its campaign to have the unemployment benefit permanently increased.
CEO Cassandra Goldie said with unemployment, in real terms, predicted to reach 13% in the next few months, people cannot afford for the welfare payment to drop below the poverty line again:
"Instead of cutting $300 per fortnight from millions of people's already sparse incomes next month, we need parliament to put in place a permanent, adequate jobseeker rate, which before the temporary Covid increase, [had] not been increased in over 25 years.
"There are 2.3 million people facing the $300 per fortnight cut on September 25 unless parliament acts in these two weeks. Troublingly, more than 1.1 million children are living in households that stand to have their incomes cut on 25 September.
"At the same time, there is only one job for every 12 people on jobseeker or youth allowance, borders continue to be closed, and Victoria continues to endure a long, necessary lockdown that is really tough on people and taking a toll on jobs.
"As well as being a health crisis, this is an unemployment crisis.
"People are in an impossible situation and we're hearing from many who are only just able to cover the basics now with the current jobseeker rate and are worried about how they will pay for housing, food, and the costs of their children.
"As parliament resumes today, many people are distressed by the prospect of the planned dramatic cut in their incomes. In this parliamentary sitting, the government must urgently deliver a permanent, adequate increase to jobseeker and other income supports so that people can have security to cover the basics whilst they rebuild their lives," Goldie said.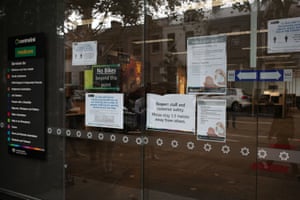 The federal government's aged care response during the pandemic is going to be one of the big issues in this parliament sitting.
Last week, the government announced a further $171m in funding to address some of the issues.
But lobby groups, such as Aged and Community Services Australia, which represents non-profit aged care providers, says it is not enough:
"Any additional investment is obviously very welcome but we need to see big changes to prevent outbreaks," Acsa CEO Patricia Sparrow said in a statement.
"While there is community transmission we can't guarantee cases won't get into aged care but our policies should aim for this and support early intervention.
"The better alternative is the kind of investment that will save lives and health budgets.
"The latest announcement of funds is just another stopgap. It is not enough to act as a prevention measure. It's just more of the same drip-feed that's kept aged care on life support even prior to the pandemic.
"A national aged care advisory group could be another step forward but only if it ensures resources like infection control experts as they have in hospitals and increases staff. Undertaking audits and reviews is not an end in itself.
"Community transmission is the enemy of aged care and it is going to continue for some time. Once a single case gets into a facility it can be impossible to contain.
"All states and the federal government must implement specific aged care policies that are about prevention instead of just responding to disaster when it has already occurred.
"Many state governments are maintaining a failed policy to keep first cases of Covid-19 within the aged care setting.
"Aged care homes are not hospitals. They aren't staffed like hospitals. They are not funded like hospitals. They are homes," Sparrow said.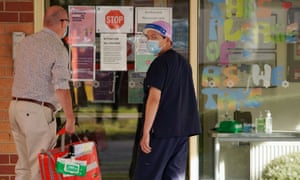 Also, it snowed in Canberra over the weekend. Including a few flurries which hit the city.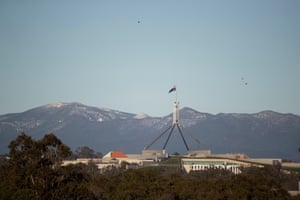 But don't worry – hell hasn't frozen over quite yet.
Meanwhile, parliament is getting ready to sit.
When branch-stacking allegations were levelled at Victorian Labor, Scott Morrison said it was a test for federal leader and NSW MP Anthony Albanese's leadership.
The man at the centre of last night's story has also responded:
For some context on what has been happening in AMP, you might want to read this story from Michael McGowan last week.
The Age and the AFR have been doing extensive reporting on AMP and the executive for quite a while as well.
There has been some BIG changes in AMP this morning.
Victorian Liberal Tim Wilson was mentioned in a recorded conversation powerbroker Marcus Bastiaan had where 60 Minutes reported him as saying: "We're going to have to fight very hard to beat [Tim] Wilson and we can't get rid of [Kelly] O'Dwyer because if we do we'll be blamed for losing the election," Mr Bastiaan said in 2018.
Tim Wilson also responded to the story last night:
Michael Sukkar has responded to last night's 60 Minutes and the Age story:



I completely reject the allegations made in tonight's episode of 60 Minutes aired on the Nine Network.

Since being elected to parliament, every member of my team has been directed to, and expected to, obey all applicable parliamentary policies and guidelines and workplace laws.

I have never authorised taxpayer funded staff to undertake party-political activity outside of these policies and guidelines when they are being paid to serve the constituents of the Deakin electorate.

I cannot speak to the operations of other electorate offices.

Matters pertaining to the activities of staff members employed by other members of parliament and senators are matters for them.

In the interests of transparency and to remove any doubt, I have asked the secretary of the Department of Finance to undertake an independent review of the staffing arrangements in the Deakin electorate office since my election in 2013.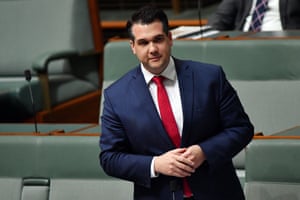 For the first time, more than 1 million Australians are out of work.
That's one million people.
Which means there is renewed focus on raising the jobseeker rate permanently – because when there are 13 job-hunters for each job ad, all of a sudden the usual Coalition government "best form of welfare is a job" lines don't sit so great.
Unless you are Michael McCormack. Asked about raising the rate, the deputy prime minister responded:



I've always said that the best form of welfare is a job. And I appreciate that many, many people have lost their jobs.

The figures today that treasurer Josh Frydenberg has announced with 700,000 of those who did lose their jobs initially are now re-engaged with the workforce. But there are jobs in regional Australia.

And what we do need more of in this sector and this area is more mobility.

What we do need is people being able to perhaps move to a regional area. Something that they might not have otherwise thought of.

There are many, many jobs in agriculture, in the resource sector. Indeed, crying out for chefs, crying out for people to do all sorts of work.

And if Covid-19 has taught us anything, you can live in regional Australia and you can work, have a job, you might as well be in a boardroom in Sydney for the connectivity being able to Zoom into meetings.

Regional Australia has led the way as far as the relief and recovery efforts are concerned because mining and resources and agriculture and construction has continued at a pace through the situation, through the downturn, and there are many, many jobs in regional Australia.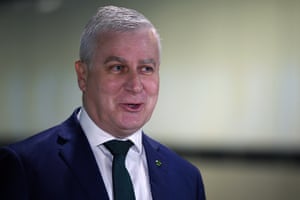 Well that has been quite the 24 hours in Australian politics, hasn't it?
The 60 Minutes and the Age story into branch stacking in the Victorian Liberals has started parliament off with a bang.
In Queensland, the list of potential hotspots grows, as contact tracers race to find all the people linked to the Wacol Youth Detention Centre Covid cluster.
And in Victoria, the hotel quarantine inquiry continues.
In the Northern Territory, Michael Gunner and Labor look like holding on, but with a reduced majority. Which means the plan to keep the borders closed for up to another year-and-a-half looks like a goer. Over in the west, the borders don't look like opening any time soon and in South Australia, the borders have tightened with Victoria.
All in all, there is a lot of work for the MPs to do, but the government has started the day by sending Michael McCormack out to quell the branch-stacking allegation story. Perhaps not the best plan, but here we are.
There will also be quite a few MPs who will be screen only, with the parliament allowing virtual attendance for the first time. So that should be fun.
And while passing the legislation which will extend jobkeeper for another six months is the headline bill for this sitting, there is also the economy to keep an eye on (spoiler – it is not looking fantastic) and also Angus Taylor wants to wedge Labor over coal (obviously the most important issue facing the parliament right now).
We'll cover off all the parliament and Covid news as the day goes on – you have Amy Remeikis with you for the day, as well as Mike Bowers and the entire Guardian brains trust.
Ready?
Read the original article at The Guardian