Coronavirus Latest News
Coronavirus Australia live update: Daniel Andrews holds press conference as Victoria records 41 Covid cases
I'm hearing that Scott Morrison press conference we mentioned earlier has been slightly pushed back, probably closer to 12:15pm now.
The federal opposition has welcomed the vaccine agreement with AstraZeneca but says it vindicates Labor's criticism of Scott Morrison for announcing it prematurely.
Labor's health spokesman, Chris Bowen, said the prime minister was addicted to spin.



This is what the prime minister told Australians he had done three weeks ago when he hadn't yet done it."
Bowen said the government would have Labor's support to enter into more of these types of agreements. He noted that there were no guarantees about which vaccine candidates would be successful.
Bowen said the effectiveness of vaccines was assessed by clinicians, not politicians. Vaccines were rolled out in Australia once signed off by the Therapeutic Goods Administration and "that's as it should be".
Some big news for 17-year-olds:
Asked about business groups expressing frustration at the details of the announcement, Daniel Andrews said "we have done as much as we possibly can".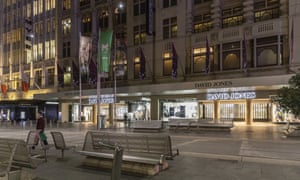 He also said discussions began on Sunday about further business rescue packages which will be introduced "as quickly as we can" and "may vary one sector to the other, may vary in terms of time liveness, [and] might need different support at different times".



There's 100,000-plus people going back to work quite soon that, and the mix of that and how that will work in very practical terms has absolutely been informed by very detailed discussions.

I know there are a lot of businesses, a lot of sectors, a lot of peak bodies who did not get the news they wanted yesterday. I understand that.

Again, I'll be really clear about this. It's not just about profits. There are people as well. They're concerned about all those things. If we could have provided a different series of steps, more things opened faster and done that safely, then, of course, that's what we would have done.

We will continue this week, for instance, to consult with a very wide range of stakeholders, a very wide range of businesses, particularly those who are worst affected by these necessary steps and the safe and steady nature of them.
Andrews also rejected accusations his government failed to consult with business leaders ahead of releasing the roadmap, saying the government had made "literally thousands of phone calls" to gain feedback.
Premier Daniel Andrews was asked about the use of artificial intelligence to assist contact tracing and help health authorities understanding of the virus' spread.
He said AI has already been in use, mostly "looking back at interviews [contact tracers speaking to cases] that were conducted some time ago, trying to find patterns from even a week or a month ago".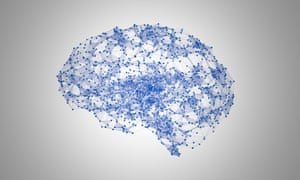 "[It] might be instructive in terms of what we could face next week," he said.



There's a culture of continuous improvement. I don't think even artificial intelligence will necessarily find us six hours, but even if it finds us 30 minutes, or if it finds us a connection that wasn't necessarily obvious to us, then that's a good thing.

I certainly wouldn't rule out in the weeks and months to come if there's some other product or if there's some other change, whether it be high-tech or low-tech, that we can do to make contact-tracing even better again, we would absolutely do."
Brett Sutton has defended remaining in the harshest level of restrictions to contain Covid-19 in the state, saying "from a public health point of view, stage 4 has driven down transmission much more substantially than stage 3 even with masks was doing".
He said moving to stage 3 earlier would have meant "a very slow road" back to normalcy.
He also said Victoria's roadmap was not discussed with the Australian Health Protection Principal Committee before its release "because no one's got a view of the Victorian industry and population and epidemiology to the extent that we do ourselves".



Obviously the principles of getting that effective reproduction down as low as possible and driving transmission down to levels where we know that we can sustain in the long term is something that has been spoken of at AHPPC.

I'll be updating them in a couple of hours on the roadmap to talk through it and to have reflections from them in terms of how they see it and any other advice they'd give. We're always open to those conversations."
The prime minister, Scott Morrison, is due to address the media in Canberra at midday.
He will be joined by the health minister, Greg Hunt, and the health secretary, Prof Brendan Murphy, to discuss the vaccine agreement and the response to Victoria's roadmap
Responding to a question about where in the world has zero community transmission been achieved (a threshold which has been set out in Victoria's roadmap to reach "Covid Normal"), Brett Sutton said: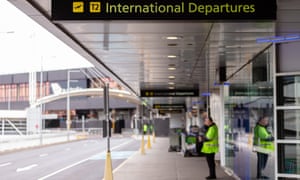 It's been achieved across the other states and territories of Australia.

There are only so many island states in the world and you have to have closed off international travel to even make it an aim.

So you know that's not something being pursued across North or South America or Europe or much of Asia. It's a possibility in those entirely closed-off countries, if you like. So New Zealand has pursued it. Taiwan has pursued it and they have been successful in that regard. Iceland is another example.

But it's not even feasible for countries, you know, like European countries, where free movement of people is ongoing. They wouldn't want to try to pursue it."
Brett Sutton has said the date for easing restrictions on 28 September will need to be "locked in".
However, he left the door open for further restrictions to be eased earlier than expected, including the 26 October stage when the curfew and stay at home restrictions are planned to be eased.



I think we would always go through a process of review that we wouldn't say different circumstances shouldn't lead to a relook at how we're tracking and the risk of moving to a different stage. I think the clarity is important but I think everyone would welcome an earlier opening rather than a later one. I just don't want to, you know, be giving that promise in advance of knowing how we're tracking.

We'll have opportunities for people to meet others. We'll have small outdoor gatherings that allow people to see others, not just for exercise purposes, but for other recreational purposes. I hope people focus on making the most of that, but recognising that going beyond that does increase the risk and it does put everything at risk in terms of what the next step might be and getting on top of these numbers."
Victoria's chief health officer, Prof Brett Sutton, has given some details on 14-day daily averages.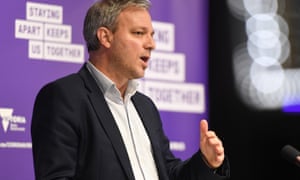 He said:



For regional Victoria it's only just above five. So I would expect in the two weeks from now, it will absolutely drop below five, all things being equal, and without significant outbreaks occurring.

For metro Melbourne, that average in the last 14 days has been close to 100, but we have to consider that it was close to 400 only a month ago. So that continues to trend down and, again, in the two weeks from now, we could expect it to be below 50 as a reflection of today's number. So absolutely heading in the right direction."
Daniel Andrews defends his continuing lockdowns, warning the state doesn't have "the luxury of letting our frustration get the better of us" otherwise it risks a third wave.
He also thanked Victorians for seeing a reduction of 725 cases in one day last month, on 5 August, to 41 cases today.



I want to say how proud I am, despite the difficulties of the restrictions, the great challenge we face, the sense of frustration, the weariness with these rules, we are sticking together, we are looking out for each other and we are having considerable success.

These numbers are coming down, this strategy is working. We are bringing a sense of control to this and we'll drive these numbers down further, so that when we open up in safe and steady steps, we can stay open and we can be together again, we can have a sense of normality, but one that is lasting, one that can be defended, one that can be sustainable, one that can last throughout 2021 until we get a vaccine.

These are difficult times, but to go from 725 cases to 41 cases in a month, that demonstrates to you that this strategy is working, the sacrifices that we are making, all of us, are worth something.

I want that to count and that's why we simply can't open up as quickly as everyone would like us to, I would like to open up much more quickly than we can, but none of us have the luxury, none of us, not me, not any Victorian, has the luxury of letting our frustration get the better of us and simply saying, 'I so desperately want this to be over that I'm going to pretend that it is.'

That's not a recipe for anything other than a third wave and being open, yeah, for a very short period of time and then being closed down again. That's not a strategy, that's not the advice, that's not what the data or the doctors recommend and, therefore, that is not an option that is available to us now. A steady safe opening is what we will do and it will be lasting."
More on aged care:
Of the 1,781 active cases in the state, 873 are in aged care.
There are 93 outbreaks in aged care facilities, which Daniel Andrews said "is a number that's falling".



There has been some stability come to residential aged care and we're very pleased that everyone is working together to drive those numbers down to as low as they can be, given the underlying vulnerability of so many residents in those settings."
Daniel Andrews says that of the nine deaths announced today, eight are linked to aged care outbreaks. Of the deaths: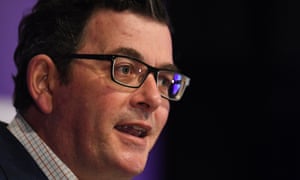 One female and three males in their 80s have died; one female and three males in their 90s have died; one female in her 70s has died.
There are 1,781 active cases in Victoria. Of those, 266 are being treated in hospital; 25 are receiving intensive care. Of those 17 are on a ventilator.
Victorian premier Daniel Andrews is now giving an update at a press conference in Melbourne.
Read the original article at The Guardian