Coronavirus Australia live update: NRL proposes 25% staff cut as Victoria reports 11 new cases and NSW four
Given there is not a lot of work around, isn't applying for eight jobs a bit of a burden for both job seekers and employers?
Anne Ruston:



What we sought to do, it's a maximum of eight jobs. In economies and market places where there's good employment, we'll be seeking people to undertake the search for eight jobs. We understand there's other parts of our economy that don't have high levels of employment available. The job service providers will be allowed to make decisions in relation to the number of job searches someone has to do that reflect the market conditions in their area.
There are reports from the agricultural community that they can't find fruit pickers.
This has been one of the government's lines – but it is a complicated issue and not just as cut and dried as people turning down work.
Anne Ruston:



We are concerned about the concerns of the cherry growers and a number of other industry sectors are having difficulty in finding employees. That's why part of the measures that will be coming in on Friday is the reintroduction of mutual obligations for people outside Victoria for them to start engaging with the jobs markets. We believe that no Australian who is unemployed should be turning down a job if they can do it. We have put that income free area of $300 in place to further incentivise people who are unemployed to take up the jobs.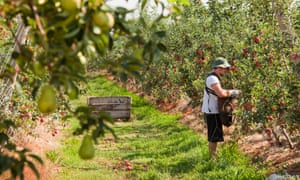 Anne Ruston's shadow minister, Linda Burney, had a bit to say about this issue a little earlier today:
Anne Ruston won't say what happens to the Covid supplement beyond 31 December, or whether or not the pension will be increased (given there is no indexation increase this year) although on the latter point, Scott Morrison has basically said it will be happening.
On jobseeker changes, Anne Ruston, who very clearly has a tickle in her throat, says:



As of Friday, the jobseeker payments will be extended for a further period of three months to 31 December.

The supplement will be paid on an ongoing basis at $250 per fortnight, but in addition, we'll be introducing an income free area of $300, which says to people who can get some work, we'll allow them to earn the first $300 before they lose any payment. Recognising our job market is very shallow at the moment, but also to provide the right incentives for them to re-engage with the jobs market.

We'll continue to monitor over the coming weeks and months the economic conditions that exist particularly in the job market, and we'll be making further announcements about any further temporary measures after those – that information is available to us.
The social services minister, Anne Ruston, is talking about the coming changes to income support:



I want to assure all Australians their government is committed to providing ongoing temporary levels of support to support them through the coronavirus pandemic, and on the other side.

As we announced in the July economic fiscal update, we'll be continuing both the JobSeeker and the JobKeeper payments at elevated levels passed the end of this week.

As of Monday, the JobKeeper payments will be in two tranches, one for people who work more than 20 hours a week, will receive $1200 a fortnight, and those who work less than 20 hours a week, will get $750 per fortnight.

You do not need to be unemployed to access JobSeeker payment as well.

For someone on the full rate of JobKeeper of $1200 a fortnight, who finds themselves in a situation where that's their own income because their employer is not able to top up their payment, they're likely if they're a single person without children, to be eligible for $276 of JobSeeker payment per fortnight as well.

That also means the additional supplements and allowances you get on a JobSeeker or an income support payment will be able to them, where by, for instance, they may be eligible for rent assistance, a health care card, etc, and people with children, they'll be able to get the maximum rate of family tax benefit. In the case of someone on $750 a fortnight, on the lower rate of JobKeeper, they'll be likely to access $546 a fortnight, as well as getting the other supplements too.
Don't put your cloth masks into the dryer.
I can not stress this enough. Particularly if your cloth mask has a filter in it. For example.
That ended with this exchange:
Norman Swan: Why haven't you revealed what's in the research funding package? ANU vice-chancellor Brian Schmidt said on this program last week, the sector would be in real trouble unless the government revealed what was in that package. When will universities see what's on the table for research? I mean, this is our research future we're talking about here.
Dan Tehan: So, I've been working very cooperatively with the sector on what we need to do to put ballast into our research sector, as a result of the declining international students. We've got the Budget coming up in less than three weeks now. I think it's two weeks. So, what we will be doing is we will be continuing to work with the sector, and we'll have more to say in the Budget about it.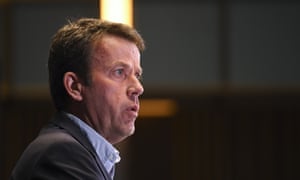 And it looks like there is some sort of program being put together to allow more international students to attend Australian universities.
Norman Swan: The ANU, University of New South Wales, RMIT, all announced very large cuts in jobs. The unions estimate the losses at around 12,000 since the pandemic first struck. This could be your legacy. It's on your watch. How worried are you about the cumulative effect on our tertiary education system of these losses?
Dan Tehan: Look, it's an incredibly difficult time for the higher education sector, no doubt about that …
Swan: … But, aren't you making it worse with changes to, you know, how the universities are funded and research and so on?
Tehan:



Well, we're putting more financial support in through the changes that we're making, and which are before the Parliament at the moment. We obviously guaranteed $18 billion worth of funding on Easter Sunday to make sure that that certainty was there for the sector this year. We managed to get 80 per cent of our international students here this year, but, obviously, with the international student market now looking like it will be severely diminished next year, that's going to have a very big impact on the sector. The international student market is a $40 billion national income earner for our nation. It provides 250,000 jobs. So, we're working with the sector to see what we can do to help and support when it comes to research and research jobs. But, this is a huge impact that we're seeing as a result of a lack of international students, and, similar to what our tourism industry is facing as a result of no international tourists being able to come to Australia.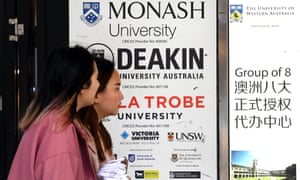 Swan: But, we could, we could bring back these students, couldn't we? It's not beyond [inaudible]. We could do rapid testing, we could put them into quarantine facilities, on universities or elsewhere. Twenty universities in the UK are chartering their own flights to get thousands of Chinese students back. I mean, there's lots of things happening, which could lock us out of this international market for a long time. Surely, we could be innovative.
Tehan:



So, that's one of the things that we're looking at. Obviously, we've been working with the South Australian government, the Northern Territory government, doing pilots, where we would be bringing international students in and quarantining. What's being holding that up, though, is that we've got to make sure, first of all, that we're getting Australian residents back into the country and getting them properly quarantined, so they can return home. And, also, we've got to make sure that when it comes to state borders, that we can get free movement of domestic students, so that they can go to university, whether it be in Adelaide, Perth, Melbourne. We want to get that movement going, as well. So, we're working through all these things. It's obviously complicated, especially with what happened in Victoria with the quarantine system there. That's put a huge hole in our ability to be able to bring people into Australia and quarantine them. So, if we can get the public health response right again in Victoria, that will help as well.
Dan Tehan spoke to Norman Swan on ABC radio this morning, where Dr Swan asked him about what was happening with childcare:
Swan: You announced yesterday more support for child care operators in Victoria, which will be in place for most of January. So, obviously, Victoria's taken an economic hit, but we also hear that child care operators are finding it tough in tourist areas in Australia, so it's not just Victoria. Why aren't these provisions being made available in other states, even in a targeted fashion?
Tehan: Yeah, look, it's a good question, and there are some measures which we are keeping in place for the rest of Australia, and we also have other support mechanisms for those child care centres that we can target on a case by case basis, and that's what we will be doing. So, for all those providers who might be in areas hard hit, such as tourism areas, we can provide case by case support to those facilities as well. So, the package yesterday, predominantly for Victoria, obviously they've been very hard hit by this second Victorian wave, but, case by case, there are support mechanisms there for other providers around the nation.
Swan: But, what we've been told by the sector is that it can be eye wateringly complex, and some child care centres are just giving up on applications for funds. How can you simplify it?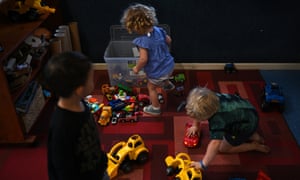 Tehan: Look, so, one of the things that we've obviously been very successful at through this pandemic is keeping 99 per cent of our child care providers operational, and providing that important care to young children. Now, with these additional measures, we are looking to make sure, for those centres who need support and relief, that we will be simplifying those measures, and, obviously, we will continue to work with the sector and engage with them to make sure that those application processes are as seamless as possible and as quick as possible. But, one of the things that we have been able to do, unlike many other countries, is keep the sector up, operational and viable, and I take my hat off, in particular, to all those early childhood educators who, right through this pandemic, have provided that really important care to young Australians.
Swan: Do you think parents understand the activity test? I tried to read about it last and I thought, I just, I don't understand that, if I was a parent.
Tehan: Look, what the activity test is, in simple terms, is what we want you to do is either, through work or volunteering, is to be contributing, and, in return, what the government does is provide you with subsidised child care. Now, the way it works is rather complex, but what, that's why we've now extended the activity test, or exemptions from the activity test, for all families, right through till, to April. This is something that the sector asked for us to do nationally. It's something that we've done nationally, because, most importantly, what it will enable is those families who have lost work or lost working hours to be able to get additional support.
Read the original article at The Guardian