Coronavirus Latest News
Coronavirus Australia live update: Victoria premier Daniel Andrews holds press conference as 1m jobs lost
Alan Jones is the latest speaker announced at the Conservative conference, CPAC.
Jones "hates to put it as bluntly as this, but the country is in a mess … but this is the mess you get into, if you want to allow politicians to control your lives".
He joins some of Australia's greatest thinkers, including Craig Kelly, Mark Latham and Daisy Cousens.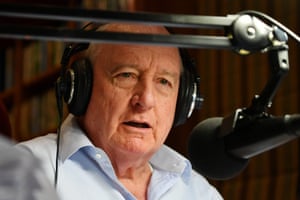 Another 23 people who participate in the NDIS have been diagnosed with Covid-19.
They are all in Victoria. A worker has also tested positive.
OK.
Going back and taking a look at some of the other breaking news from that press conference – the ABS stats on job losses, it is clear to see that those with more than one job have suffered the most.
That is our most insecure and vulnerable workers – people who needed two or more jobs to make ends meet.
We know that has been happening for quite some time. When I was in Caboolture for the Longman byelection (doesn't that seem like another world) I spoke to people who were worried about people losing their second or third jobs – which would have tumbled them well below the poverty line, instead of hovering just under it.
Secondary jobs fell by almost 20% in the June quarter. These workers are less likely to be covered by jobkeeper.
Main jobs fell by 5.5%.
If you couldn't make ends meet with just one job BEFORE the pandemic, you have almost Buckley's of making it work now.
This is just another of the hidden crises within the unemployment and job data. And why cuts to the social safety net rate will have such a huge impact.
On the future of jobkeeper and jobseeker for Victorians, given the lockdown is continuing (the rate is to be tapered from the end of this month) Daniel Andrews makes a comment which seems to be for an audience of one – Scott Morrison:



I will be having some conversations with the prime minister later on this week and it is best that I have those conversations with him rather than broadcasting my message. I don't think that necessarily achieves anything. I am not interested in – at all – at all in the politics of this. I am just not. It doesn't work. It doesn't work. Politics is of no use in the fight against this virus. That has always been my view and that won't be changing.
Is there any more information on the impact these lockdowns are having on Victorians' mental health?
Daniel Andrews:



I will come back to you on the mental health demand. We made some announcements recently in terms of a significant boost to further fast-track some of the interim recommendations of the royal commission.

That was everything from counselling services for high-prevalence disorders that are of a lower level all the way through to some more acute mental health beds.

There are a number of different groups, some people who are experiencing mental illness for the first time, some people who have a mental health condition and it has been made worse by the situation we find ourselves in. We are trying to make investments in all those different areas.

I can come back to you on – in terms of the kind of demand trends but I haven't had a spike or any step change brought to my attention in recent days. In terms of financial assistance, economic support, I will make those announcements soon.
Again on today's numbers:



This number is higher than yesterday, but the trend is with us. The numbers are falling, we are getting down to very small numbers. We have got to be smaller before we can safely open up and stay open.


That is the key here. There is simply no benefit for anyone – unless a restaurant can do a year's worth of work in three weeks, it doesn't make any sense.

Being open for just a few weeks and then being closed again, that is not a strategy. It could be popular for a short while but that is not my concern.

Whether I'm criticised or I am praised, this is about doing it right thing, not doing what is political or popular. If that is – that's just the way it is. I am trying to be as frank and clear as I possibly can be.
We have seen the mid-week numbers tend to skew higher when it comes to Victoria's case number – why?
Daniel Andrews:



You are right to point out there are patterns and trend throughout the week. I don't think this is at odds with that. The second point is that percentages can be a little misleading when you get down to numbers that are as small as this.

We will get to a point where to go from one case to two would be a statistical jump when in fact it isn't.

As the numbers get smaller, as the strategy works, we have just got to be careful about how we measure that. The other thing is we have 14-day averages for a valid reason. It is about finding a trend over a 14-day period, not pinning every setting and all your hopes on one particular day.

Given all the variables that we know, so that is why, if I can make point further to [a previous] point, when we get further into this and we have to make judgments on the 13th and 14th day of a 14-day period, if there is an outbreak, if there is a report, a spike in cases on that given day, or in the two or three days before the end of that relevant interval, then we would look at the unique circumstances of those and we would have to make a judgement about how confident we are that we have essentially contained it to just those people.

That's the common sense that goes along with this all the way through.

If there was another way that didn't absolutely make it likely – in fact more than likely that we had to lock down again, I would have chosen that path and everyone would be happier and we wouldn't be having this sort of debate.

I want to be clear with all Victorians, the notion of some other far easier, far quicker opening up was not an option, it wasn't an option. If it had been we would have chosen it. That is just the fact of these things.
And again, on the modelling debate:



As I have said to you, though, we have an amazing medical and scientific community in this state. I am very proud of them. I know many of the people who have a very different view to me and a big team.

It is not just one doctor or one premier, it is lots of people who have worked to deliver that model and lots of other modelling along the way. The key point is you can have differences of opinion, that is fine but at some point you have to call time and say we can't have an endless debate about the inputs into a model.

This is live, it is not a trial. It is not an academic paper or a doctoral thesis. It is a strategy in safe and steady steps to get the place open, with as little risk as possible that we have to close it down again.

That will be informed – and another thing, they are not stone tablets, it is not static. It will be updated, rerun and assumptions we have made will be able to be replaced with actuals – real case numbers, as well as the impacts of different behaviours as they change in real terms, particularly given that some parts of the state, particularly regional Victoria, will be well and truly ahead of the settings here in metro.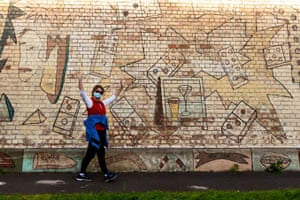 He is asked that question again, because he didn't really answer it.
Daniel Andrews:



It is very important that we choose our language carefully. It would seem some in the community – some are of the view that a conservative approach using your use of that term is somehow a bad thing. Do it, open up, stay open.

There is only one way to get to that point. Trying to wing it, trying to say "Look, the model says there is a 65% chance we will be closed again", that is a 40% chance we won't be, so "Let's go with that".

I don't think anybody would be particularly pleased, if faced with that modelling, I had made a different choice, albeit a more popular choice but just like the opening up, I don't think the popularity, if you were someone who was guided by that, it wouldn't last very long because you would have to stand here and say "Even though the modelling told me I shouldn't have done it, I yielded and we opened up and now I have to shut you down".
Are the assumptions being used in the modelling right? What about if there were improvements in contact tracing? Did the modelling take into account that (we still haven't seen the modelling)
Daniel Andrews:



You need to make assumptions that you can have high degrees of confidence and get to the point that you are predicting. But you also need, I think, to appreciate that as case numbers come down, while the task is, in a manual sense, in the number of hours worked, it gets easier but the margin for error becomes almost zero.

So if you are chasing my numbers anyone to keep them low, then your margin for error almost isn't one, so you have to balance all those factors together.

The exact inputs into any model, though, I just want Victorians to be clear, it's not like I sat down and pretended that I was a data scientist.

We have a very large team of people who are putting together what they believe is a roadmap for a dependable, fair representation of many different things that are variable, that is the nature of modelling.

That is why it is not one input or 50 inputs, it is 1000 different factors programmed in but it speaks directly to the point I been trying to make the last few days, that the actual beat assumptions every day, database modelling every day.

That is why as every day passes, there is by absolute, there is no question, that there is reassessment, reappraisal, we don't run the modelling again every day because it takes a day to run, but we will put in batches of data, actual data and that will then test how accurate some of the assumptions we made were and are.
Did Daniel Andrews present a "worse case scenario"?
Andrews:



Some people have chosen to use that phrasing (Bill Shorten among them) and I've made the point that the worst-case scenario has been open just for a few weeks and then being closed again, that is what I regard as the worst case.

However, if we had done differently, and we had said let's assume what could be argued to be unrealistic improvement, not just on that area but in any area, then your question would be how confident are you that you can deliver those improvements?

You always have to have, I think, Conservative is not the right word, you have to have a realistic approach to these things.

There is always more out there than you think. With so much community transmission, you know what you know and there will be mysteries out there, that is the nature of mystery cases and some of those will never be closed out and some you will never be able to track back with any degree of certainty to say this is no longer a mystery case, I can attribute this to the following circumstances, the following setting, the following groups of people.

You have to be realistic and cautious.

Because unless you are prepared to say let's chase what is more popular and let's just spend all of 2021 bouncing in and out of lockdowns, that is the only way you can go.
Read the original article at The Guardian