Coronavirus Latest News
Coronavirus Australia live update: Victoria records eight deaths and 42 new Covid cases, with 10 in NSW – latest news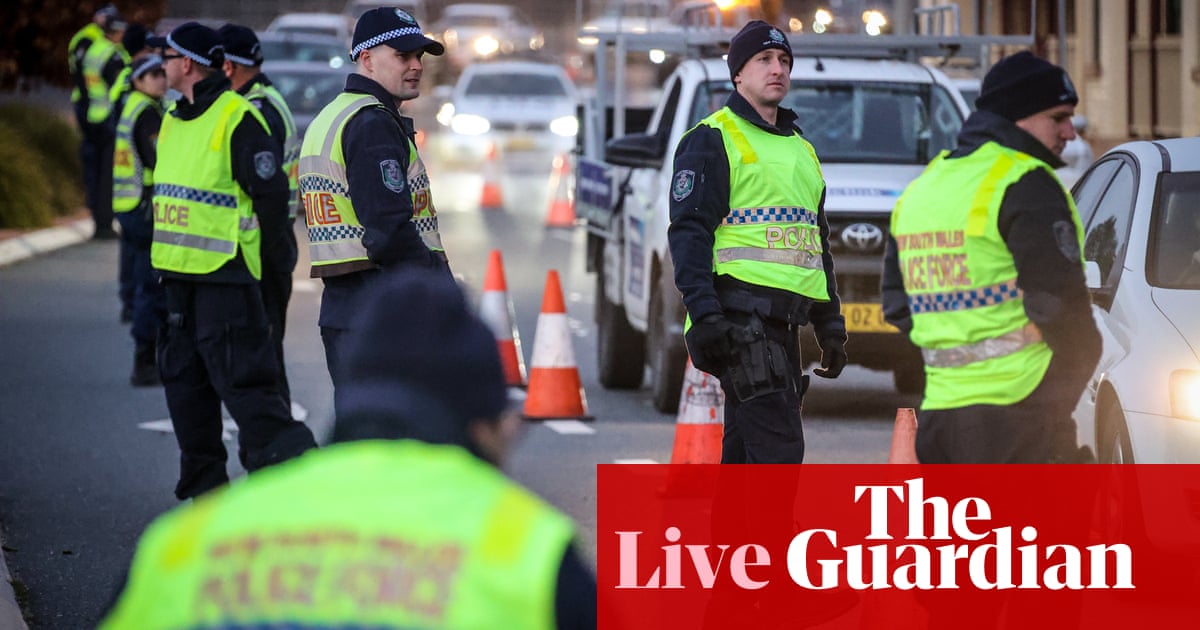 South Australia's premier Steven Marshall has announced his state will increase it's international arrivals cap.
However he said it would increase from 500 to 800 per week, and rather than phrasing it as 800 international arrivals per week, he said there would be 800 hotel quarantine positions available.
Interestingly, Marshall also said that while SA currently had capacity for 500 new hotel quarantine spots per week, only 234 of these beds had been reserved for international arrivals, while the rest were for interstate arrivals.
He said under the new increases, 600 of the state's 800 hotel quarantine spots each week would be set aside for international arrivals.
"We've got to play our part in the repatriation of Australian citizens who are stranded overseas," Marshall said.
Michael McCormack earlier today called for the state to increase its international arrival intake by 360.
Meanwhile, Queensland premier Annastacia Palaszczuk, responding to McCormack's announcement, said she supports federal government aircraft being used to fly stranded Australians home.
She said she had previously "mentioned to the Deputy Prime Minister, that I would be more than happy to look at taking more Australians here where we have the capacity to do so".
However a spokesman for Palaszczuk told the Guardian Queensland would need the federal government's support to take more arrivals into its hotel quarantine.
Western Australia's premier, Mark McGowan, has criticised the deputy prime minister, Michael McCormack, for publicly demanding states increase their international arrival caps, calling the move "very directly outside the spirit of the national cabinet".
McGowan didn't rule out increasing Perth's intake to 1,025 arrivals per week – an increase of 500 requested by McCormack – but instead called on the federal government to open commonwealth quarantine facilities as a way of increasing the arrival caps.
McGowan said he was surprised by McCormack's announcement he had sent letters to state and territory leaders demanding the increases:



I would have thought these things should be discussed at national cabinet rather than a letter being released to the press prior to it being brought to the attention of the relevant premiers
There are commonwealth facilities out there, defence bases, immigration facilities that could be used for two weeks quarantine for people returning from overseas. I'd urge the commonwealth to have a look at those facilities as a measure.

Quarantine and customs is a federal responsibility. But we're obviously picking up the slack. We're saying to the commonwealth work with us, don't palm it all off, don't say it's just for states … The commonwealth can resolve this if it wants to."
McGowan said increasing WA's caps wasn't as simple as allowing more returned Australians to quarantine in empty hotel rooms in Perth, as there were "management and quality" issues.
Read the original article at The Guardian