Coronavirus Australia live update: Victoria reports nine new cases and Bondi beach to close as crowds reach capacity
Bondi Beach is set to be closed off this afternoon as thousands of Sydneysiders enjoying the warm public holiday weather bring the beach near its Covid-19 safe capacity.
In what appears to be the first big test of its Covid plan for controlling crowds during summer, Waverley Council are warning people against travelling to the beach for the rest of the day.
Last week, Waverley Council said it would shut off the iconic beach if it neared its capacity of about 6,000 people is reached.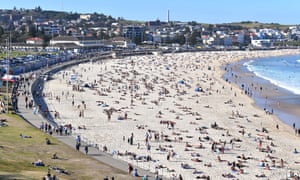 No one on the sand will be asked to leave the beach, but people seeking to enter will be told to visit local shops and cafes until enough people leave the beach for "beach ambassadors" to consider the beach safe to reopen.
As part of New South Wales government measures, people on the sand will be required to keep a 1.5 metre distance between them and anyone else from a different household.
A council spokeswoman said:



If people continue to come to Bondi Beach and crowds grow further, restricted access to the sand is likely to be implemented within the next hour 2-3pm.

If you haven't left for the beach yet, please rethink your trip and check on capacity later in the day.
For more on Australian beaches during the Covid summer:
More protections for struggling students and a review of the Coalition's higher education changes are among new demands Centre Alliance has made in return for their support for the jobs ready graduate bill.
MP Rebekha Sharkie, the party's education spokeswoman, revealed the fresh demands to Guardian Australia on Monday ahead of a Senate vote in which its senator Stirling Griff is the crucial swing vote who can sink or pass the package.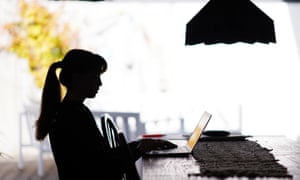 In September Centre Alliance revealed it has also asked for extra growth places for South Australian universities but the party's position has strengthened after a government deal with One Nation and opposition from independent senator Jacqui Lambie leaves it in the box seat to decide the bill's fate.
Sharkie said discussions with the government are positive but her party is still seeking to "improve some deficiencies" in the bill. The new demands are "only some of many" it has made, she told Guardian Australia.
In response to concerns the bill would cut students off from government funding if they fail more than half their courses in first year, Sharkie revealed Centre Alliance has asked for legislative protection of special circumstances that could excuse a high fail rate. These include illness, death, mental illness, divorce or natural disasters like bushfire.
Centre Alliance also wants the bill to be reviewed within 18 months, a timeframe that would leave one and a half years to make changes before transition funding is phased out by 2024.
Read the original article at The Guardian