Coronavirus Latest News
Coronavirus Australia live: Victoria premier Daniel Andrews provides Covid update after 113 new cases and 15 deaths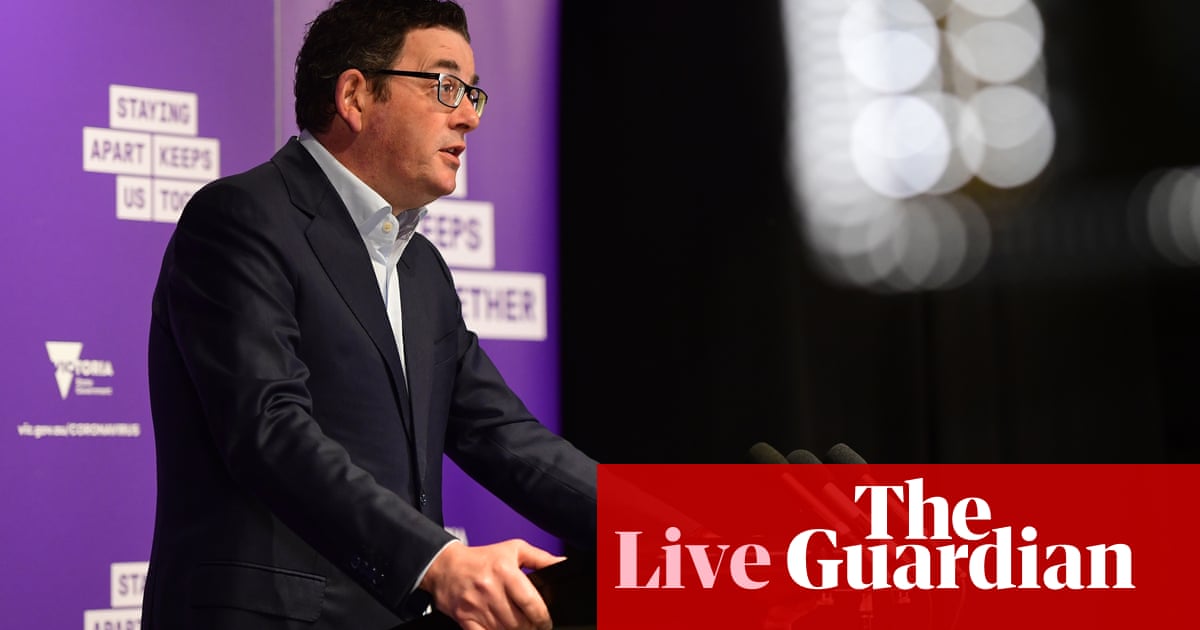 As foreshadowed on Wednesday – Labor has combined with the Coalition to pass a political donation bill that clarifies that federal law applies to donations for federal purposes.
While presented as a piece of housekeeping by government leader in the Senate, Mathias Cormann, the bill angered the crossbench due to fears by overriding state donation law it will apply the less strict $14,300 donation disclosure cap to donations to state branches for federal campaigns.
The only amendments were a delayed start date to 1 December, after the Queensland election, and a stipulation that parties have to keep separate federal and state campaign accounts.
Greens amendments to lower the federal donation disclosure threshold to $1,000 were defeated.
There's been a bit of fallout today from last night's revelation in the sports rorts inquiry – that Bridget McKenzie met Scott Morrison on 28 November, 2018 after her senior adviser drew up talking points for the meeting boasting that expanding the sports grants program to $100m could fund 109 more projects in target and marginal seats.
Labor's Tim Ayres has gone on the attack, arguing it shows the prime minister is "at the heart" of the program which was "designed" to boost the Coalition's re-election chances:
I asked McKenzie this morning whether she had used the talking points in her meeting with the prime minister and querying why she argued to expand the community sport infrastructure grant program based on a priority for marginal and target seat programs.
McKenzie replied:



I've made a comprehensive submission to the Senate inquiry – I stand by that … It was a highly popular program, we had applications in for $340m projects for a $30m program. So I've said many times my job was to actually fight to ensure the program got more money so we could build more community sporting infrastructure.
McKenzie cited sections of her written submission unequivocally rejecting the view the program was skewed to target and marginal seats.
It said:



This former Adviser's memo was not used as a basis for my decisions at any stage in the process. The memo was never provided to me or seen by me …

Applications in electorates labelled 'marginal' and 'targeted' in the former Adviser's memo were never given any precedence or special treatment. As the Prime Minister has said, applications in seats deemed as 'marginal' and 'targeted' in the memo succeeded at a statistically similar rate to applications in any other part of the country.
Read the original article at The Guardian