France will push for financial sanctions under the EU's 750 billion euro ($880bn) coronavirus recovery fund against states that undermine fundamental human rights, its junior European affairs minister told the Financial Times.
"[We can't tell] French, Polish, Hungarian and European citizens that [we] can have financial solidarity in Europe and not care how the basic rules of democracy, free media, and equal rights are respected," Clement Beaune said in an interview published late on Sunday.
The European Union is struggling to respond to what many in western Europe see as creeping authoritarianism on its eastern flank.
The European Commission, EU lawmakers and activists have said freedoms are notably under threat in Poland and Hungary.
Beaune told the newspaper that the EU must be tougher on breaches by those countries.
Last week, the Council of Europe said it is alarmed that Poland's rightwing government is moving to withdraw from a landmark international treaty aimed at preventing violence against women.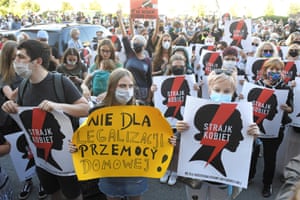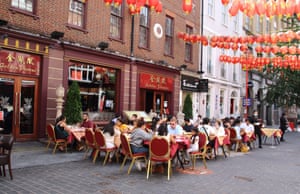 The United States is in a new phase of the coronavirus outbreak with infections "extraordinarily widespread" in rural areas as well as cities, White House coronavirus experts said on Sunday.
Coronavirus cases continue to surge in some parts of the country and the public health officials are trying to work with governors to tailor responses for each state.
"We are in a new phase," said Dr. Deborah Birx, the White House task force coordinator.
"What we are seeing today is different from March and April. It is extraordinarily widespread" in rural as well as urban areas.
"To everybody who lives in a rural area: You are not immune or protected from this virus," Birx said on CNN's "State of the Union".
Birx said people living in multigenerational households in an area that is experiencing an outbreak should wear masks inside the home to protect the elderly or those with underlying conditions.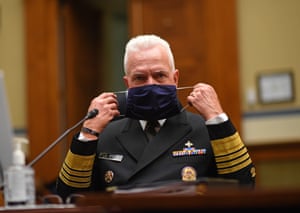 Admiral Brett Giroir, an assistant Health and Human Services secretary, continued to stress the importance of wearing masks.
"If we don't do that, and if we don't limit the indoor crowded spaces, the virus will continue to run," he said on NBC's "Meet the Press."
"We are very concerned and this is a very serious point."
The coronavirus, which first appeared in China, has infected 4.6 million people in the United States and killed more than 155,000 Americans, according to a Reuters tally.
Birx said federal officials have been working on individual reports for each state examining community trends and hospital records.
"Each of these responses have to be dramatically tailored," she said.
She said what she witnessed as she visited 14 states over the last three weeks gave her cause for concern.
"As I traveled around the country, I saw all of America moving," Birx said.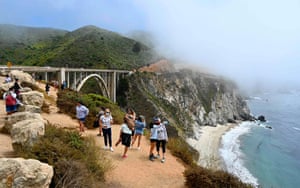 "If you have chosen to go on vacation into a hot spot, you really need to come back and protect those with comorbidities and assume you're infected."
If people wear masks and avoid crowds, Giroir said, it gives the same outcome as a complete shutdown.
"That's why we're going to all the states, we're on local radio, we give specific instructions to every governor by county," he said.
Muslim pilgrims circled Islam's holiest site in Saudi Arabia along socially distanced paths on Sunday in the final ritual of the hajj, the smallest in modern history as Saudi authorities sought to prevent a coronavirus outbreak.
Only up to 10,000 Muslims took part in the hajj, a far cry from the 2.5 million who took part in the five-day annual pilgrimage last year, AFP reports.
Masked pilgrims threw pebbles at a wall symbolising Satan in Mina, close to the holy city of Mecca, on the final day of hajj, state media reported.
Instead of gathering the pebbles themselves as in past years, they were handed them bagged and sterilised by hajj authorities, to protect against coronavirus.
Pilgrims returned to the Grand Mosque in Mecca later Sunday to perform a final "tawaf", or circling of the Kaaba – a cubic structure towards which Muslims around the world pray.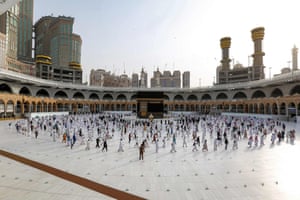 Holding the ritual in the shadow of the pandemic required "double efforts" by Saudi authorities, King Salman said on Friday.
"The hajj this year was restricted to a very limited number of people from multiple nationalities, ensuring the ritual was completed despite the difficult circumstances," said the kingdom's 84-year-old ruler.
Health authorities said no coronavirus cases were reported at the holy sites during the hajj.
The pilgrims, who were required to observe social distancing and subjected to regular temperature checks, will go into mandatory quarantine after the hajj, authorities said.
The ritual, one of the five pillars of Islam and a must for able-bodied Muslims at least once in their lifetime, is usually one of the world's largest religious gatherings.
But local media said up to 10,000 people already residing in the kingdom were participating this year.
The hajj ministry had initially said around 1,000 pilgrims would be allowed.
The hajj typically costs thousands of dollars for pilgrims, who often save for years as well as endure long waiting lists for a chance to attend.
But this year, the Saudi government is covering the expenses of all pilgrims, providing them with meals, hotel accommodation and health care, worshippers said.
A major incident has been declared in Greater Manchester, England on Sunday after coronavirus infection rates continued to climb at the end of the week, the Manchester Eevening News reports.
Crisis meetings of senior figures from the police, local authorities and other agencies have been taking place over the weekend amid concerns that numbers are still going up in the wake of stricter lockdown measures, which were announced on Thursday night.
Infection rates in Manchester and Tameside have more than doubled in seven days, while Oldham's remain the highest and the fastest-growing.
Rising infection rates for the seven days to last Monday had already prompted the new restrictions for Greater Manchester announced later in the week, as local and national leaders became alarmed about the trend.
The latest figures appear to show that pattern has continued, although sources note that the public health measures announced on Thursday night will take some time to take effect.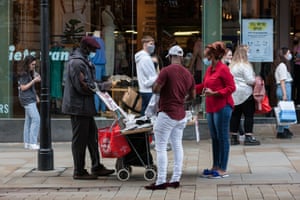 The UK coronavirus lockdown has triggered a sharp increase in anxiety-related sleeping problems, with mothers, key workers and people from minority ethnic backgrounds the worst affected, a study shows.
The number of Britons suffering sleep loss caused by worrying rose from one in six to one in four as a direct result of the huge disruption to people's social and working lives after the restrictions began on 23 March.
Social isolation, loss of employment, financial problems, illness, fear of getting infected with coronavirus and the pressures of juggling work and home-schooling all contributed to the trend.
My colleague Denis Campbell has more.
The US Centers for Disease Control and Prevention (CDC) on Sunday reported 4,601,526 coronavirus cases, an increase of 58,947 cases from its previous count, and said that the number of Covid-19 deaths in the country had risen by 1,132 to 154,002.
The CDC reported its tally of cases of Covid-19 as of 4 pm ET on 1 August, v its previous report a day earlier.
My colleague Jason Burke has written up a report on South Africa's coronavirus outbreak, which saw infections surge past the 500,000 mark on Saturday.
At least 40 passengers and crew from a luxury cruise liner have tested positive for Covid-19 and the authorities are still trying to trace a number of passengers from two recent Arctic voyages, public health officials in Norway said on Sunday.
Four crew members on the MS Roald Amundsen were hospitalised on Friday when the ship arrived at the port of Tromsoe, and later diagnosed with the respiratory illness.
Tests showed another 32 of the 158 staff were also infected, Reuters reports.
While the crew was quarantined on the ship, the 178 passengers who arrived on Friday were allowed to disembark before anyone had been diagnosed, triggering a complex operation to locate them in order to contain any potential spread.
So far, four of the combined 387 passengers travelling on the ship on two separate cruises since 17 July have been found to carry the virus, the Norwegian Institute of Public Health (FHI) and the Tromsoe municipality said.
"We expect that more infections will be found in connection to this outbreak," said Line Vold, a senior FHI executive, adding that the passengers have been told so self-isolate.
The Hurtigruten line, owner of the MS Roald Amundsen as well as 15 other vessels, became in mid-June the first to return an oceangoing cruise ship to service following a three-month halt due to the pandemic.
Asked later on Sunday whether the authorities had by now located and tested everyone potentially infected aboard the cruise liner, an FHI spokesman said: "Messages have been sent to all the passengers. We're now seeking to verify that the information has been received and understood."
Among the infected crew, 32 were from the Philippines while the rest were of Norwegian, French and German nationality, operator Hurtigruten said.
A record high percentage of US companies are beating analysts' forecasts this earnings season, giving investors a glimmer of hope in what is still expected to be the slowest profit period since the financial crisis.
More than halfway through second-quarter earnings, 82.1% of companies reporting have surpassed profit expectations, which would be the highest in the history of Refinitiv IBES data going back to 1994, according to Reuters.
What's more, the size of the beats is well above what is typical. S&P 500 companies have beaten earnings expectations by a whopping 21.7%, also set to be the highest on record since 1994, based on Refinitiv's data as of Friday.
The latest big boost to numbers came late last week, when results from Facebook and trillion-dollar market value companies Apple, Amazon and Google parent Alphabet surpassed forecasts.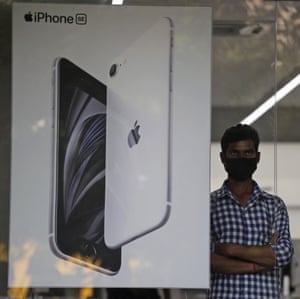 In many cases, estimates had been lowered so much ahead of earnings season that they were easier to beat, strategists said.
Still, the results bolster the case for investors betting that the impact of coronavirus-led lockdowns and layoffs on companies' bottom lines may not be quite as dire as previously believed.
"What it's saying is there are pockets of absolute strength in corporate America," said Quincy Krosby, chief market strategist at Prudential Financial in Newark, New Jersey.
Tech results in particular suggested "there is spending going on globally," she said.
Read the original article at The Guardian