Jenny Mikakos resigns as Victoria's health minister after Covid hotel quarantine inquiry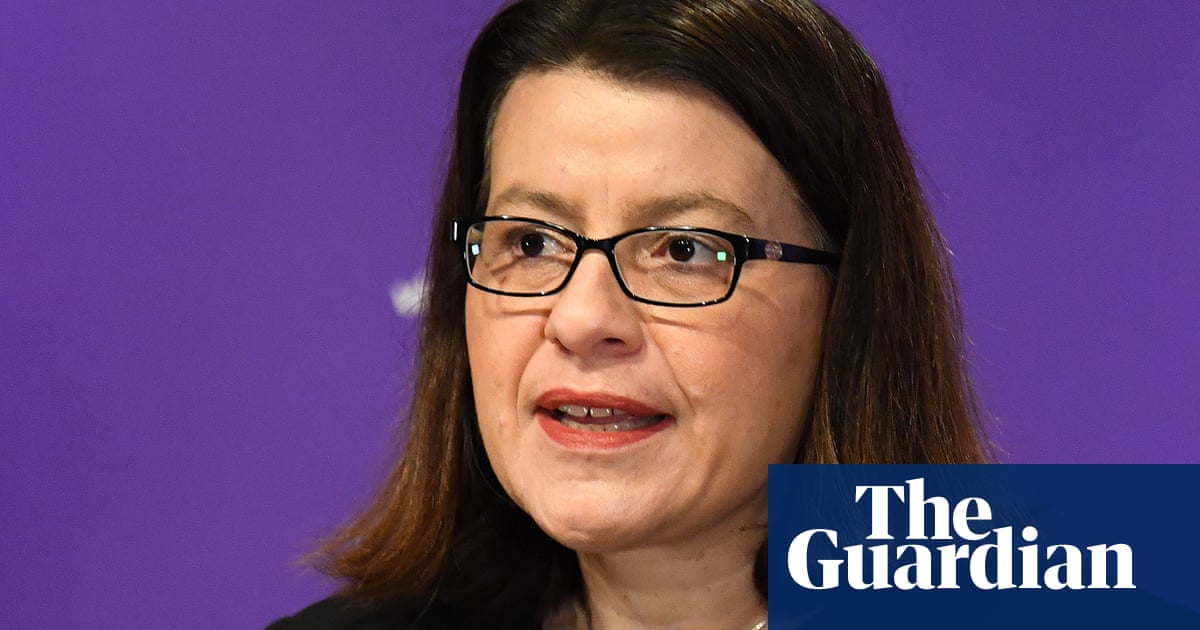 The Victorian health minister has resigned from her portfolio and announced she will quit parliament a day after the state's premier, Daniel Andrews, said she was partially to blame for the state's bungled Covid-19 hotel quarantine scheme.
In a scathing statement on Saturday, Jenny Mikakos said she "strongly disagree[d]" with comments made by Andrews during an inquiry into the state's hotel quarantine scheme, but felt she had no choice but to resign.
"I have never wanted to leave a job unfinished but in light of the premier's statement to the board of inquiry and the fact that there are elements in it that I strongly disagree with, I believe that I cannot continue to serve in his cabinet," she wrote in a one-page statement.
"I am disappointed that my integrity has sought to be undermined."
The minister's resignation is the first major scalp in the Victorian government following the state's second-wave Covid-19 outbreak, and comes just a day after Andrews pointed blame at the minister for her role in the bungled scheme.
Appearing before the inquiry on Friday, Andrews threw doubt on Mikakos' previous evidence that she only learnt of private security in May. Instead, the premier said he "regarded her accountable" for the program from April.
"The CCC (Crisis Council of Cabinet) was provided with regular reports by minister Mikakos containing data relevant to Victoria's response to the public health emergency," he said.
But in her statement Mikakos said she had "looked forward" to learning who had been responsible for the program for months, and had been "shocked" after receiving a a genomic sequencing report in June which confirmed the link between the hotel quarantine program and Victoria's second wave.
"To say that I was shocked would be a massive understatement," Mikakos said.
"As I said to the board of inquiry, I take responsibility for my department, the buck stops with me."
However, Mikakos conceded that with the benefit of hindsight there were matters her department should have briefed her on.
"I have never shirked my responsibility for my department but it is not my responsibility alone," she said.
"I am deeply sorry for the situation Victorians find themselves in. In good conscience, I do not believe that my actions led to them."
Following the release of her statement on Saturday the New South Wales health minister, Brad Hazzard, issued a statement on Twitter saying he was "sorry" to see her resign saying she had "worked tirelessly in this pandemic".
Hazzard also questioned Andrews evidence to the inquiry saying it "lacks logic".
"Premier Andrews assertion that the health minister was responsible for the quarantine system lacks logic," he said.
"How could a health minister direct police to be involved?"
But the Victorian Health Workers Union welcomed her resignation.
"We hope to engage with a new health minister to put a stop to the bizarre decisions to contract out public hospital cleaners and other non-clinical workers during a pandemic and replace them from dodgy outsourcing firms," the union said.
Victoria's second wave has resulted in more than 780 deaths and prompted weeks of strict lockdown measures for Melbourne.
Mikakos' comments follow her appearance at the hotel quarantine inquiry on Thursday, where she said she was "very disappointed" problems identified with the program early on were not raised with her.
Mikakos said she did not know Public Health Commander Finn Romanes had written to Department of Health and Human Services secretary Kym Peake on 9 April, warning of a "risk to the health and safety of detainees" due to governance issues.
The letter was backed by chief health officer Brett Sutton and his deputy Annaliese van Diemen.
Peake also failed to brief Mikakos on two Safer Care Victoria reports, which identified problems with the hotel quarantine program.
Mikakos also intends to resign from parliament.
Read the original article at The Guardian